Subhas Chandra Bose was a true patriot and a man of principle who left no stone unturned to bring independence to India
Subhas graduated with Bachelors of Arts from the University of Calcutta
Subhas Chandra Bose never complied with the thoughts of Gandhi
NEW DELHI: A true Indian can never forget the very famous slogan of Netaji Subhas Chandra Bose, "You give me blood, and I'll give you Freedom". His words immediately sparked the zeal of patriotism in the hearts of many Indians during the independence struggle. Even today these words are as inspiring as they were at that time. Subhas Chandra Bose was a true patriot and a man of principle who left no stone unturned to bring independence to India.
Netaji Subhas Chandra Bose was born on January 23, 1897, in Orissa, Bengal division. He is considered as one of the most esteemed freedom fighters of India who was the mastermind behind raising the Azad Hind Fauj. This force was created to fight the British people and was the first Indian armed force. Subhas Chandra Bose was a true legend in every essence and one of the most decorated freedom fighters who ever fought for incredible India.
He was the ninth member of a family of 14. In January 1902, Subhas Chandra Bose joined Protestant European school. Due to his extreme brilliance and skills, Subhas Chandra Bose was admired by his principal. Subhas graduated with Bachelors of Arts from the University of Calcutta. After that, he left India in 1919 and promised his father that he will be taking Indian Civil services examination.
Also Read: 10 Facts You Need To Know About Homi Bhabha
On 19 November 1919, he matriculated from Cambridge and stood fourth overall but he didn't pursue his job over there as he didn't want to work under the British. Thereafter, in 1921, he gave up his dream of civil services and returned to India. Two years down the lane, Subhas Chandra Bose was elected as the president of all India youth congress and under the leadership of Chittaranjan Das. During that time only, he was also selected as the CEO of Calcutta Municipal Corporation.
He staged many campaigns against the atrocities of British rule in India and got arrested in a roundup of nationalists. After he got released from the prison, he came in contact with Jawaharlal Nehru and started working for the independence struggle. He even wrote a book named, 'The Indian Struggle' which was published in 1935. His book was based on the facts that he witnessed personally and the painful experiences of his fellow freedom fighters.
He was also elected as the mayor of Calcutta in 1930. He later on accepted for the Nomination of the president of India.
Take a look at some of the astonishing facts related to Subhas Chandra Bose.
1. Earlier in his career, Subhas Chandra Bose was the leader of the radical wing of the Indian National Congress in the late 1920s and 1930s. After taking a note of his efforts, he was elected as the Congress President in 1938 and 1939. But due to some differences with Mohandas Karamchand Gandhi and the Congress high command, he has been expelled from Congress leadership positions in the very same year. Subhas Chandra Bose openly criticized Congress' foreign and internal policies.
Also Read: 15 Facts To Know About Arnab Goswami and Republic TV
2. Being a hardcore freedom fighter, Subhas Chandra Bose came under direct threat of British government. Between 1921and 1941, he was imprisoned eleven times for his fight for complete independence.
3. Subhas Chandra Bose never complied with the thoughts of Gandhi. He believed that the tactics of non-violence would never be sufficient to secure independence and rather advocated violent resistance to secure the nation.
4. To fuel the spirit of independence, Subhas Chandra Bose visited many countries Soviet Union, Nazi Germany and Imperial Japan. He requested all the country leaders to allow their alliance for securing India's independence. It initiated his move at the outset of the Second World War and during that time, most of the nations were building their military might. Finally, with the assistance from Imperial Japan, Subhas Chandra Bose raised Azad Hind Fauj or Indian National Army (INA). Japan offered monetary, political, diplomatic and military assistance to the force. Later, the Azad Hind Fauj was stationed at Andaman and Nicobar Islands and then travelled all the way to Manipur in India.
5. On August 23, 2007, Japanese Prime Minister Shinzo Abe personally visited the Subhas Chandra Bose memorial hall in Kolkata and later met his family members also. Prime Minister Abe quoted, ", "The Japanese are deeply moved by Bose's strong will to have led the Indian independence movement from British rule."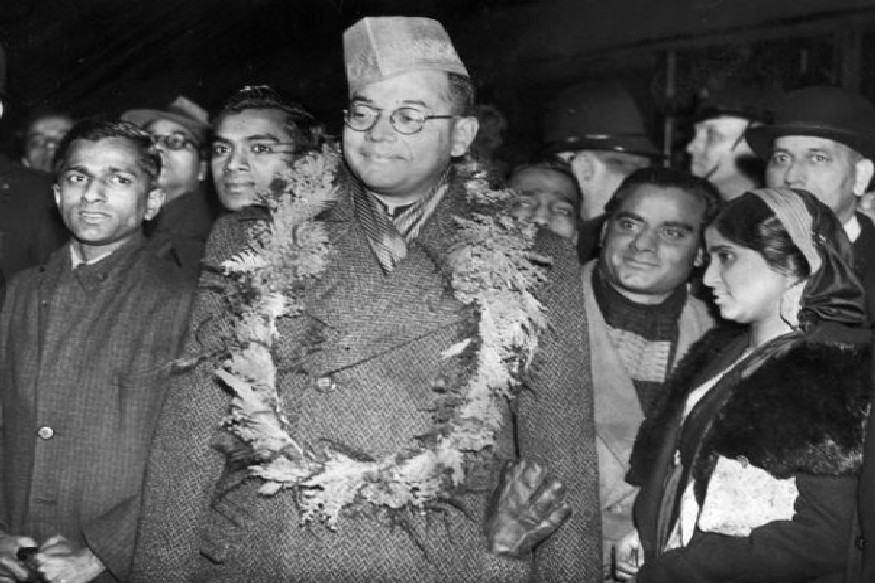 6. Subhas Chandra Bose was successful in establishing the Azad Hind Radio station in Germany and thus stoked up the Indian nationalist movement in East Asia.
Also Read: 10 must-know facts about Anand Mahindra
7. Subhas Chandra Bose was very much inspired by Bhagavad Gita and drew a lot of inspiration from it. He was also very much moved by Swami Vivekananda and his teaching on universal brotherhood, his nationalist thoughts and his emphasis on social service and much other reform.
8. Subhas Chandra Bose views on attaining freedom were very much different from other leaders. Congress wanted to gain independence through phases of a dominion status, whereas he stressed upon complete freedom. For his will to fight for his country, he was considered as a true patriot even by some of his rivals. He just wanted freedom for his nation and he didn't mind going to anyone for assistance.
9. After successfully clearing his Indian Civil Services examination, Subhash Chandra Bose refused to obey the custom of carrying his umbrella while meeting the Governor General at his office. He never tolerated any misbehaviour in his life.
10. Subhash Chandra Bose travelled to Germany while attempting with a daring escape from his house arrest in India. He travelled from Kolkata to Gomo by a car and from there to Peshawar by train. He then went to Kabul and proceeded directly to Germany to seek help from Adolf Hitler for India's independence. After many attempts, he was able to speak with Hitler.
Subhas Chandra Bose death still remains a mystery at large. As per the government report, he died in a plane crash on 18 August 1945. But this theory is refuted by many historians and scholars. In the book, "Bose: The Indian Samurai – Netaji and the INA Military Assessment", Maj Gen G D Bakshi (retd), has pointed out that the above report was made by Japanese intelligence agencies to help Subhas Chandra Bose to make his way to the Soviet Union.
In 2015, Prime Minister Narendra Modi met the family members of Subhas Chandra Bose and announced the declassification of files related to his life. Later on, 100 secret files were made public by the central government.