The debate on whether Muslim communities need

to be

more welcoming of gay people left the queer Muslims at the epicenter of the conversation

Many queer Muslims took to social media to remind others that they exist, too

Being Muslim and queer are not mutually exclusive
While the world is mourning over the deadly mass shooting in Orlando that left 49 killed and 53 injured, it is true that this incident has become more of a blessing for the queer groups who are often abandoned by the society and their religion. Post this incident, the Islamic Organisations who keep mum about the LGBT issues, has shown some sense of responsibility towards this community.
The American Muslims have condemned the shooting and the shooter. American Muslim groups issued statements expressing their solidarity with the LGBT community and emphasizing tolerance as they brace themselves for the sadly familiar backlash that they have come to expect in the aftermath of such events, said a Buzzfeed report.
The debate on whether Muslim communities need to be more welcoming of gay people left the queer Muslims at the epicenter of the conversation.
"I hope we empower and uplift our LGBT Muslim brothers and sisters, who often suffer in silence and have been ostracized and demonized by multiple communities in America for their sexuality, religion and ethnicity, "says popular U.S. playwright and journalist Wajahat Ali on his Facebook page on Sunday, June 12.
Follow NewsGram on facebook: NewsGram 
"We will not be erased in this tragedy. We will not be pitted against ourselves and others — we are both and all things. It's not 'queers versus Muslims' and it has not been historically," said Jordan Alam (24), a queer Bengali American writer and activist living and working in Seattle.
Izzaddine Mustafa(24), a trans man living in Brooklyn, New York while speaking to Buzzfeed said,"being a Muslim and queer are not mutually exclusive. We are here, we exist — and we are here to help bridge the divide that the politicians and corporate media makers are creating among our communities."
"Millions of my Muslim sisters and brothers are queer and millions more of us believe in equality. This scumbag and his bullets don't speak for us, "lashes out Saladin Ahmed on twitter.
Follow NewsGram on Twitter: @newsgram1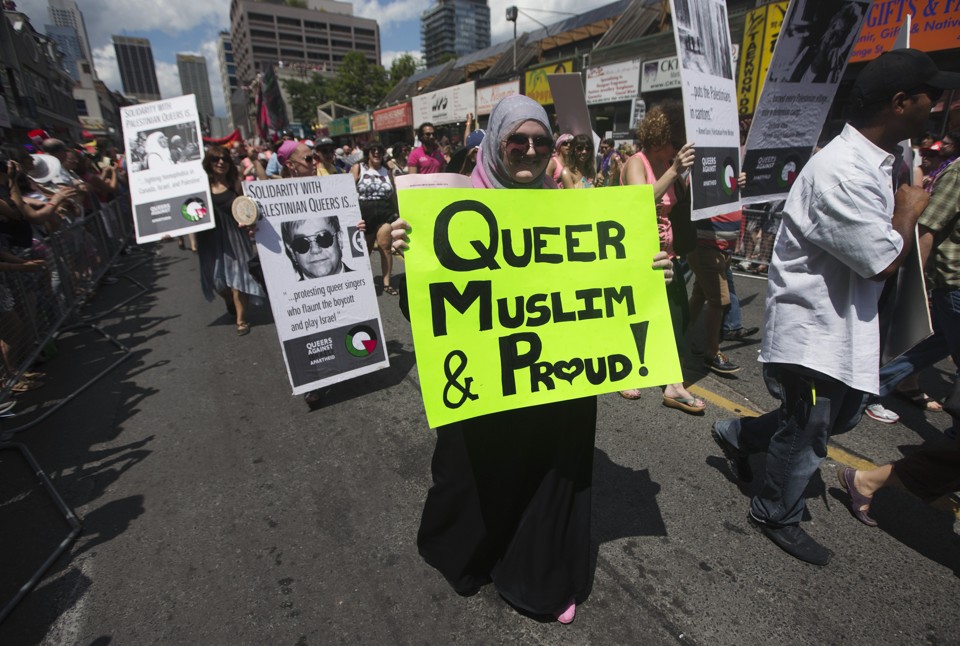 Zaynab Shahar, a queer, black doctoral candidate at the Chicago Theological Seminary is also a co-founder of the Third Coast Queer Muslims of Chicago and runs a Tumblr for queer Muslims. She speaks to BuzzFeed ,"Khwaja Moinuddin Chishti says in his last sermon 'love all and hate none' is 'but never refuse to bless and help the needy and the poor, the widow and the orphan, if they come to your door. This is your Mission of Peace, to serve the people.' […] I take this very seriously as a Sufi Muslim. If I can live a life of service to ending oppression, if I can live a life dedicated to writing and embodying activist theologies, making space for queer Muslims and queer people of faith at large to connect with the divine and each other, then I will have lived a good life.
I want people to know that our community, like any other, is a symphony of stories, whose complexity and diversity are like the notes on a page. No one note is more important than the other, they are all essential. But it only begins to unfold if you take the time to truly listen," said a Buzzfeed report.
While it is easy to blame and bring one community against another, it takes true strength to stand up and fight for other's rights and defend one's faith from false accusations. It is required of us to have a broader mind to see things as they are,resist the forces of division and hatred, and to stand against homophobia and Islamophobia.
-prepared by Ajay Krishna, an intern at NewsGram. Twitter: @ajkrish14
ALSO READ: