Republish
Reprint
A book claimed that Ayodhya was under the reign of Aurangzeb, when the Ram temple was demolished

The author has tried to establish that a temple did exist at the site in question at Ayodhya by quoting many Sanskrit, English and French scholars

Kunal served as an Officer on Special Duty in Ayodhya from 1990 to 1992
NEW DELHI: With Uttar Pradesh polls ahead, once again, the Ayodhya issue is back in spotlight. A new book titled 'Ayodhya Revisited' gives a new perspective to the Ram Janmabhoomi-Babri Masjid controversy. Penned by Kishore Kunal, a former Gujarat cadre IPS officer of 1972 batch, the book claimed that it was under the reign of Aurangzeb not Babur, when the Ram temple was demolished.
Follow NewsGram on Facebook: NewsGram
Kunal, who hails from Bihar was the President of Bihar Board of Religious Trusts, said the TOI report. He served as an Officer on Special Duty in Ayodhya from 1990 to 1992 to the then Union home minister and had an insider's view of the goings-on in the dispute. After retirement, he became the Vice Chancellor of KSD Sanskrit University at Darbhanga.
Kunal said, the book is based on facts and immense research. With references to original sources and after thorough scientific investigation, it propounds a new thesis, which demolishes many popular perceptions like it was Babur who built the mosque in 1528 AD.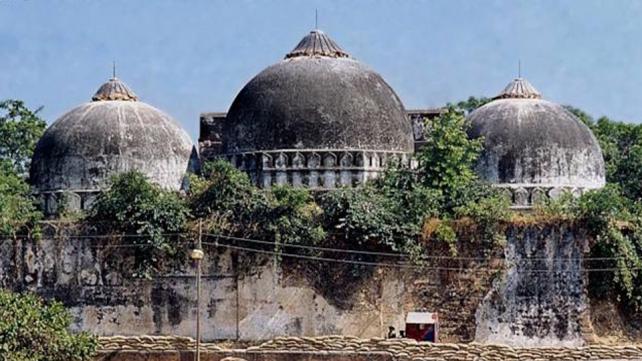 According to the TOI report, Kunal argued that Mughal rulers with the exception of Aurangzeb who was a fanatic, were quite liberal and extended patronage to all religions. "All the Mughal emperors from Babur to Shahjahan were magnanimous and liberal rulers and the Bairagis of Ayodhya enjoyed patronage of the first four nawabs of Awadh."
Kunal stated that Babar had not visited Ayodhya or ordered demolition of the Ram Janmabhoomi Temple there but rather it was Aurangzeb who did it.
Follow NewsGram on Twitter: @newsgram1
In another report by HT, Kunal has accused Francis Buchanan, who surveyed Ayodhya in 1813-14, of erroneously crediting the mosque to Babar by drawing upon a 'spurious inscription' that contained a 'fabricated portion', which read that it was built by Mir Baqi at the command of Babar.
Through his book, Kunal has tried to establish that a temple did exist at the site in question at Ayodhya by quoting many Sanskrit, English and French scholars. He has heavily relied upon literary sources of foreign travel accounts and archaeological excavation reports.
G B Patnaik , former Chief Justice of India has written the foreword of the book. He said, the author has given a "new dimension to the history of Ayodhya" that challenges the present view and provides a new perspective that is contrary to the common belief.
Kunal believes that the book will provide an insight to the true history of the issue that has created so much tension in the past and transform the thinking of the people on the matter.
-prepared by Ajay Krishna, an intern at NewsGram. Twitter: @ajkrish14
ALSO READ:
Click here for reuse options!
Copyright 2016 NewsGram