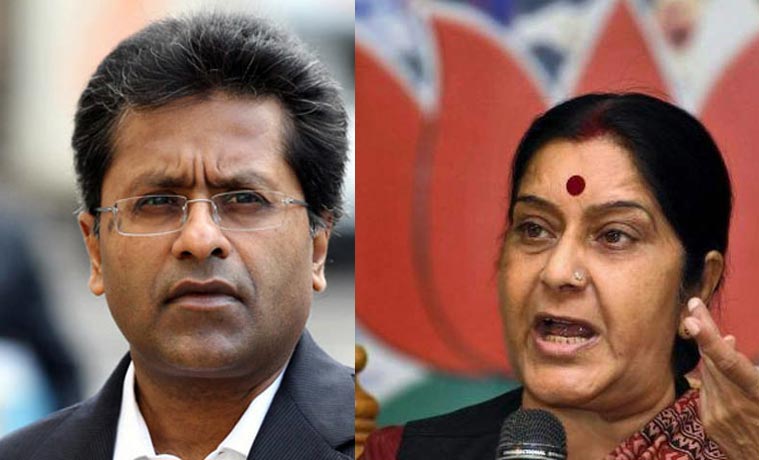 New Delhi: In the wake of allegations that External Affairs Minister Sushma Swaraj helped former IPL chief Lalit Modi in leaving India, the Congress on Sunday called for her resignation.
"Sushma Swaraj must resign on moral grounds," Congress leader Digvijaya Singh said.
The demand came after a British newspaper said that Keith Vaz, one of Britain's longest-serving Indian-origin MPs, used Sushma Swaraj's name to pressurize Britain's top immigration officials to grant travel papers to Modi.
"The minister backed a person like Lalit Modi, against whom there was a lookout notice … All this is very serious. The External Affairs Minister is supporting a person who is on the run," Digvijaya Singh said.
He added that Prime Minister Narendra Modi should give a clarification on the issue.
Addressing a press conference later, Congress spokesman Randeep Surjewala questioned the reasons which forced Sushma Swaraj to help Lalit Modi, saying it exposed a clear nexus between a money launderer and match fixer.
"Has a new rule been formed for helping an absconder? Will he be helped in future also? This is anti-national," he said.
"I want to ask the Prime Minister, Home Minister and Amit Shah, if tomorrow Dawood wants help on humanitarian grounds, will they help?"
"We want this matter probed… We will raise it in parliament,"said BSP Chief Mayawati.
The External Affairs Minister, meanwhile, took to Twitter to clarify. She said she helped to go out of India on "humanitarian ground" to meet his cancer-afflicted wife who was to undergo surgery in 2013.
She said the incident took place before she became a minister. (IANS)