Malavika Velayanikal
Start-Up Chile has gained a reputation over the years as one of the go-to accelerators in the world.
In the current 15th batch of startups in the state-backed Chilean accelerator program, India is the only Asian country represented.
The startups involved get visas and equity-free financing to relocate to Santiago for a minimum period of six months, which is the duration of the program. This year, the startups graduating in August will also be eligible to apply for a new follow-on fund called Start-Up Chile Scale if they choose to register the business in Chile.
Now, let's take a look at the startups from India which are discovering new vistas in the Chilean ecosystem. Education, health, and office productivity are their domains.
CareBuddy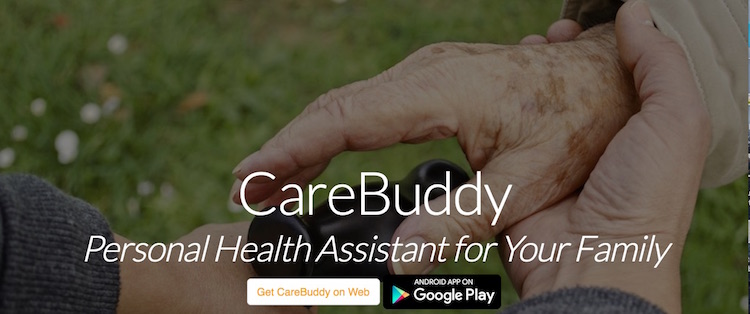 Delhi-based CareBuddy helps people to manage their family's healthcare – from doctor appointments, lab reports, and medicine delivery to keeping records and providing support.
The three co-founders – Ishan Jha, Ajay Pal Singh, and Kamal Aggarwal – began with the idea of providing an elderly care service for the Indian diaspora when they noticed several of their friends in the US struggling to cope with the care of their parents back home in India. CareBuddy is now an app that acts as a personal digital assistant for a variety of healthcare needs.
Rightaway
Rightaway aims to provide a better alternative to Slack for businesses. Most collaboration apps are built as silos for teams within an organization. Rightaway recognizes businesses require such tools to work with customers, partners, and others outside the organization as well.
Founder Rishikesh Gorantala was a consulting manager for Deloitte in San Francisco, which gave him the opportunity to work with organizations across the US, Europe, and India. Rightaway is currently recruiting developers for its center in Bangalore.
Rymm Education
Rymm is a tool for teachers, students, and parents to collaborate in real time. Its premise is that the teacher-parent link needs to become far more dynamic than the traditional methods of report cards and PTA meetings. It's currently working with over 40 schools in India.
Like many other Indian startups, Rymm is headquartered in Singapore, where it was incubated at JFDI Asia. Rymm founders Shaik Naushad and Charan Ikkurthi are entrepreneurs from Hyderabad.
MindHour

MindHour is a bootstrapped startup from Kolkata in the east, which is beginning to make a mark on India's startup scene. It uses a gamified approach to make the study of math and science more engaging for students aged 10 to 15. The site has a modest annual charge of US$45 (after a two-day free trial) to "make your school curriculum exciting." It also has a three-month exam prep module.
It uses freelancers from Indian Institute Of Technology (IIT) campuses to create the learning content.
Two couples are the four founders. One of them, Varun Choudhary, an IIT Roorkee alumnus, is attending the accelerator program in Chile.
This article was first published at techniasia.com