Republish
Reprint
Torn pages of the Quran were found on June 24 near Jarg Chowk

More than 250 people were booked in Malerkotla  on June 25

Vijay Kumar told officials he was offered Rs 1 crore by Yadav for desecrating the holy book
Aam Aadmi Party legislator Naresh Yadav has been booked by the Sangur police after the alleged orchestrator Vijay Kumar named him in the June 24 incident that led violence in Muslim-dominated Malerkotla located in Punjab's Sangrur district.
Torn pages of the Quran were found on June 24 near Jarg Chowk. When people who had gone to report the incident to MLA Farzana Alam late in the evening were turned away, the 300-strong mob turned violent and burnt vehicles, damaging the property of the MLA. Consequently,more than 250 people were booked in Malerkotla on June 25.
Kumar and the zonal secretary of the Vishwa Hindu Parishad (VHP) in Pathankot Nand Kishore Goldy and his son, Gaurav, were arrested later and have confessed to the crime.
The police claimed that Kumar admitted he "hated Pakistan and Muslims" and wanted to exact "revenge for the Dinanagar and Pathankot terrorist attacks", says the Scroll.in report.
The officials have also revealed that Kumar has alleged that he was offered Rs one crore by Yadav for desecrating the holy book.
Follow NewsGram on Facebook: NewsGram
According to Sangrur Senior Superintendent of Police Pritpal Singh Thind, Kumar had claimed the plan was to create communal tension and hostile feelings towards the state government and instigate people on communal lines so that they vent their anger against SAD-BJP [Shiromani Akali Dal-Bharatiya Janata Party] and Congress and vote for AAP in next polls, says that Scroll.in report.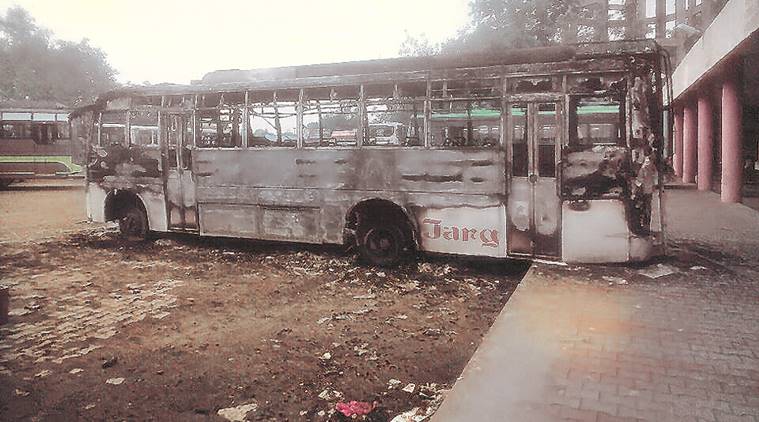 Follow NewsGram on Twitter: @NewsGram1
Yadav has claimed the allegation are baseless and that he does not know Kumar. Sanjay Singh, the AAP national spokesperson said that the SAD-BJP government in Punjab had gone out of their minds and will get what they reap in the coming polls.
The Bharatiya Janata Party went a step forward on Monday, July 4, staging a protest against Delhi Chief Minister Arvind Kejriwal and alleged that he is the "mastermind" behind the Quran desecration case in Punjab.
-This report is compiled by a Staff-writer at NewsGram.
ALSO READ:
Click here for reuse options!


Copyright 2016 NewsGram